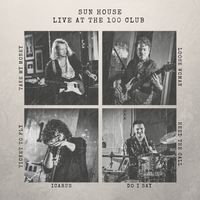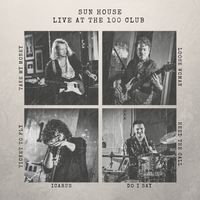 Words and Music by: Jamie Ellis, Cameron Meek, Tomas Baptista & Harun Kotch

Produced By Sun House.
Mixed and Mastered By Harun Kotch.

© Sun House 2022. All Rights Reserved.
Lyrics
Highway on fire rocksteady,
Reel it in hard step let's get ready to go!
Tuned in, Oiled in, Hands-on ready,
Ray-bans, Slow hand, Radio ready to blow!
Engine hummin', Don't stop runnin' C'mon girl give it a try I just want a ticket to fly!
Steels on, Unlock, Stacks in the back,
Cruising on this Chevy, Swinging heads,
Top of the road!
Old 66 bound somewhere, Down the bloody river,
Down the road, yeah!
Engine hummin', Burnin' breeze runnin',
Babe's gon' take me home, Lord she can try
Cause I got a ticket to fly!